CB Gear - Gearbox rebuild, repair, and emergency services
FOUNDED IN 1952.
OVER 60 YEARS OF GEARS
AND GEARBOX EXPERIENCE.
WE HAVE A BROAD
RANGE OF CAPABILITIES.
WE INVEST IN THE WORLD'S
FINEST MACHINERY WITH THE BEST
EMPLOYEE TRAINING.
ABOUT US
C-B Gear & Machine, Inc. has been providing quality products and services at competitive pricing since 1952. C-B Gear has in-house engineers to support new gear design, reverse engineering, and custom turnkey projects. Our gearbox repair department has decades of experience in reconditioning, repairing, and rebuilding many types of gearboxes. C-B Gear is established as a "heavy-duty" gear producer in industrial markets such as petrochemical, refining, oil & gas, power, asphalt, cement, pulp & paper, and steel just to name a few. We are proud to serve customers across the US and abroad.
Over 90,000 Sq Ft of Shop Area
QUALITY SERVICE EXPERIENCE
At C-B Gear & Machine we are committed to customer satisfaction. Our reputation is built on high-quality gear and gearbox repairs, superior products, and responsive service to a variety of industries.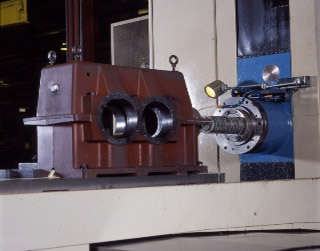 Member of American
Gear Manufacturers
Association
Manufacturing gears and repairing
gearboxes since 1952.
INDUSTRIES SERVED
Refining
Petrochemical
Offshore
Power Plants
Oil & Gas
Pulp & Paper
Mining
Cement
Metal
Marine
Sugar Mills
SERVICES
Complete rebuilds & overhauls
Refurbish, re-power & re-ratio existing gears
Reverse-engineering
Loose gearing
Drop-in replacement gearboxes
Total aftermarket support
4232 Mooney Road
Houston, TX 77093
281-449-0777
24/7 Emergency Break Down Service